The Doon School Yearbook—2018 Edition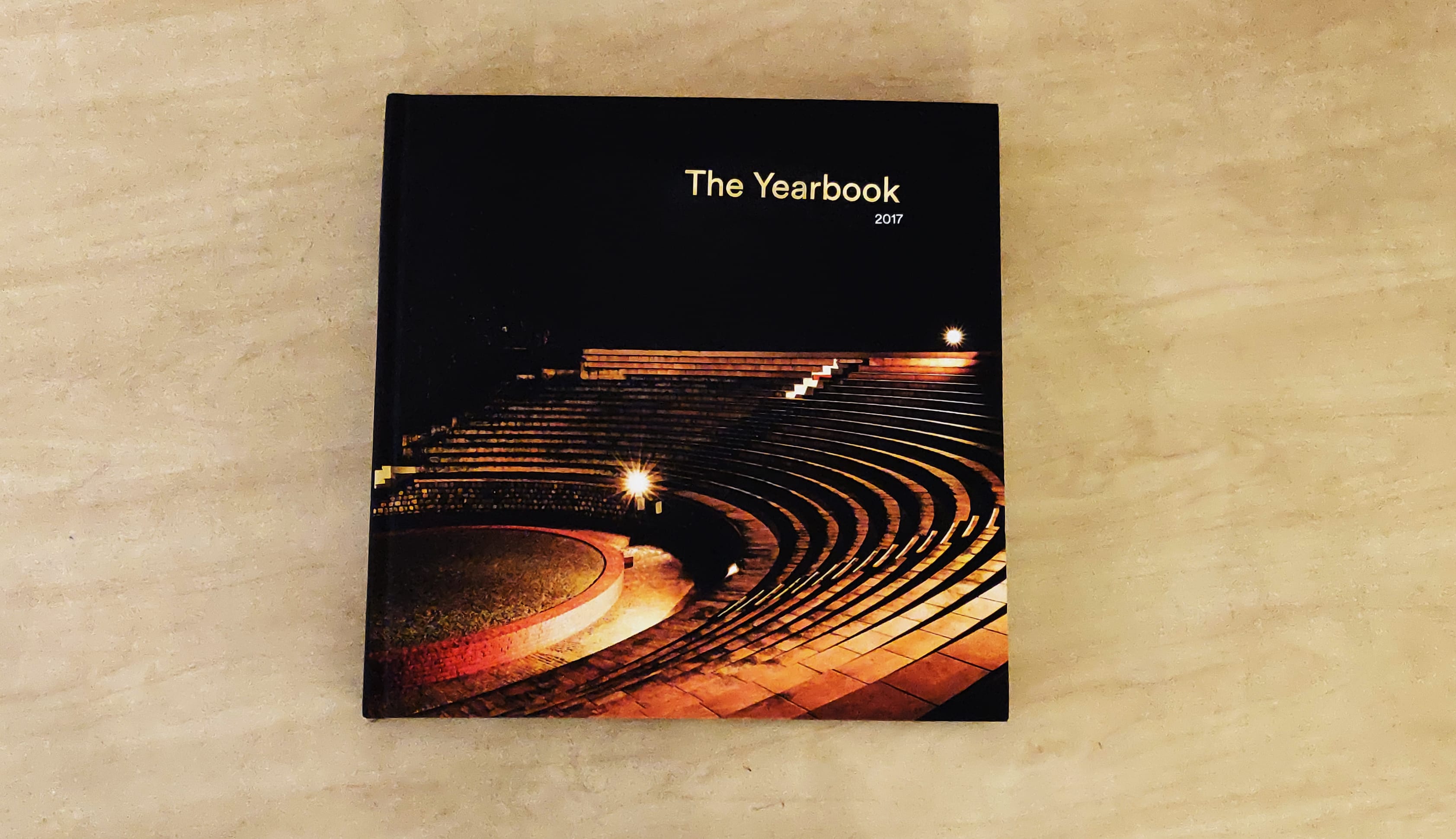 The Doon School Yearbook is produced entirely by high school students—from planning to photography, and from writing to design. The aim of the Yearbook is to highlight student life and the school community's involvement across activities. Thus, about three quarters of the Yearbook outlines the events that have taken place around School, along with the membership of various student groups and organisations.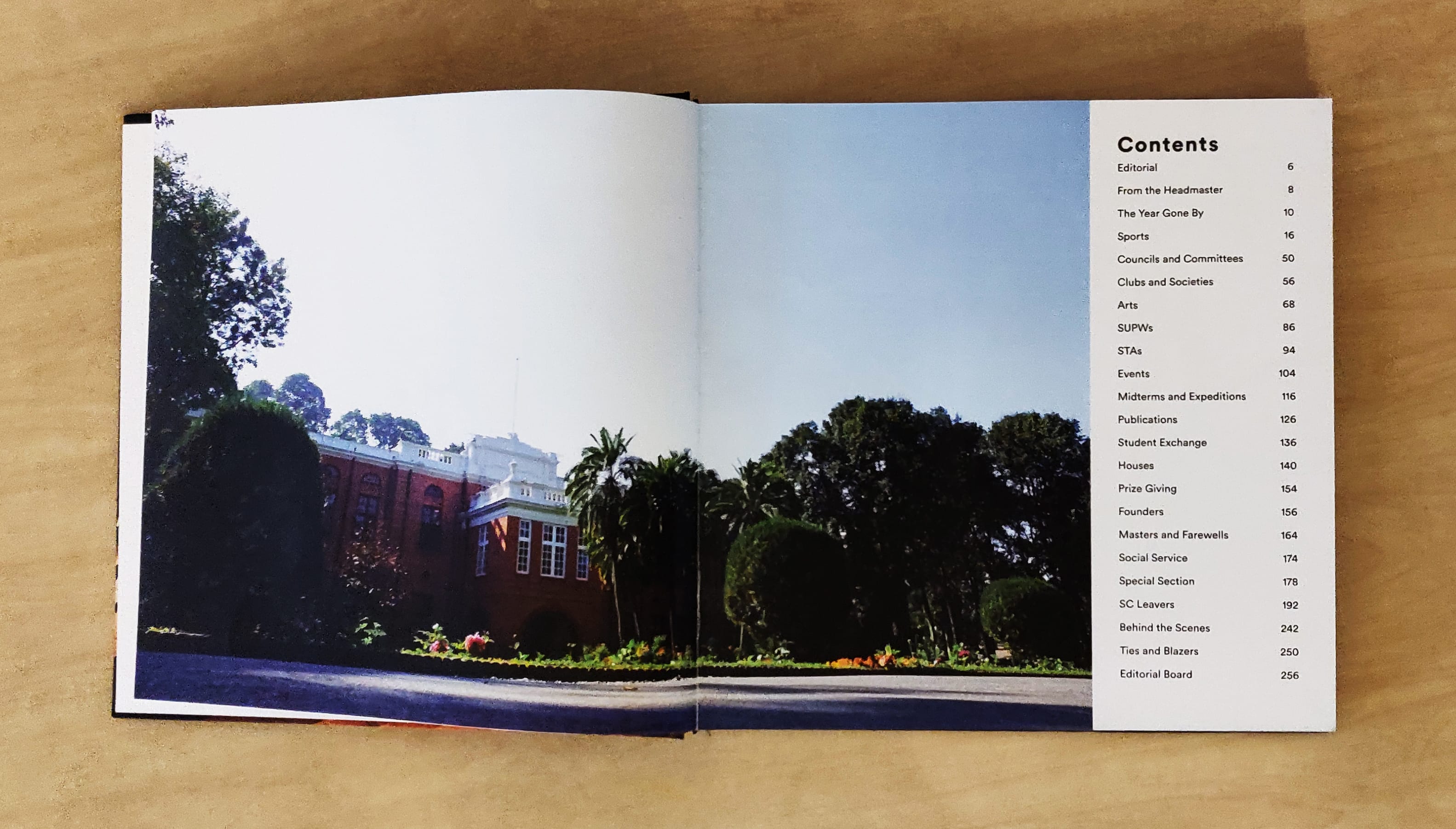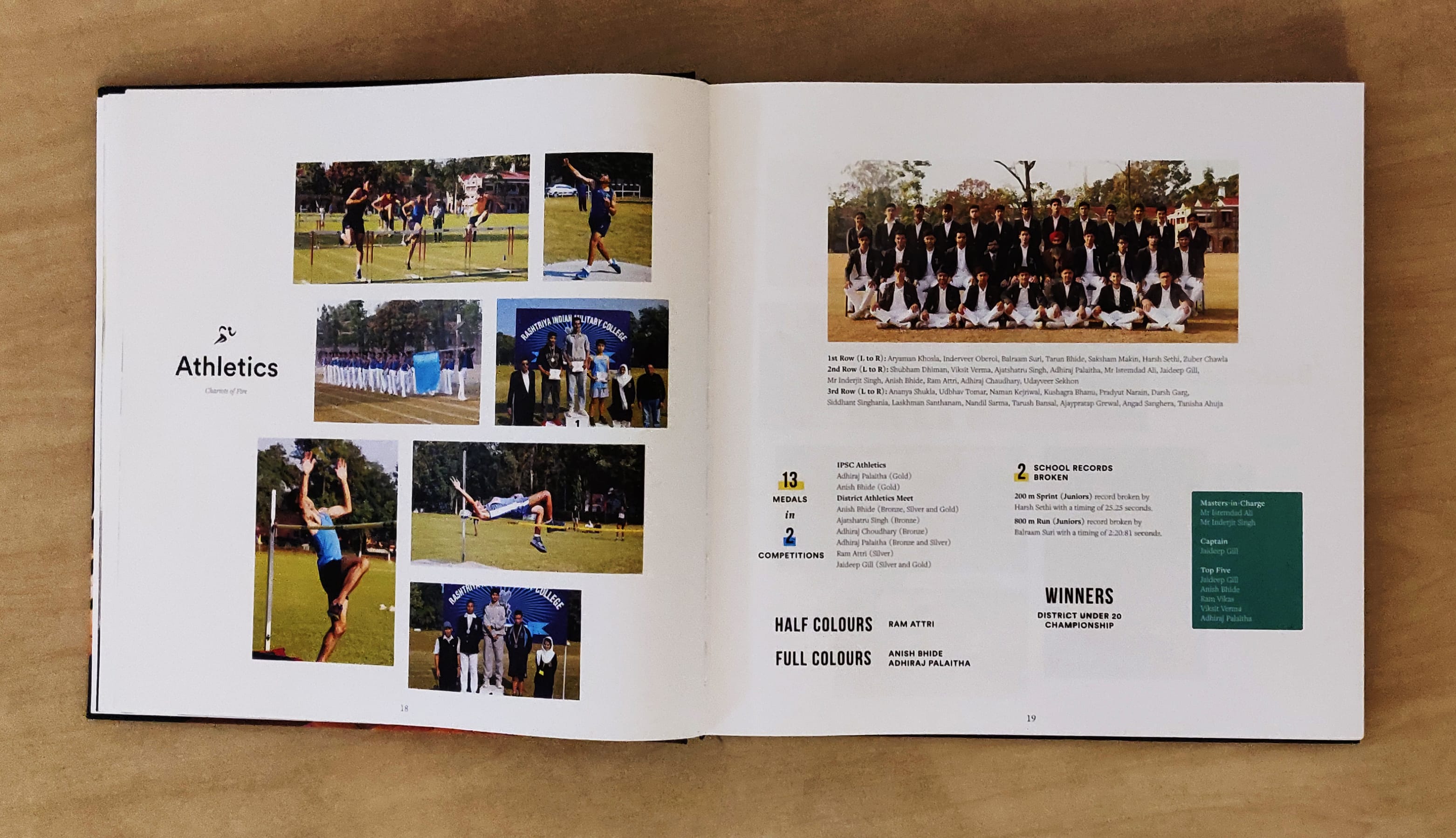 Sports events tend to be one of the most anticipated events in School. Thus, the Sports section captures numerous noteworthy moments in the form of images and statistics.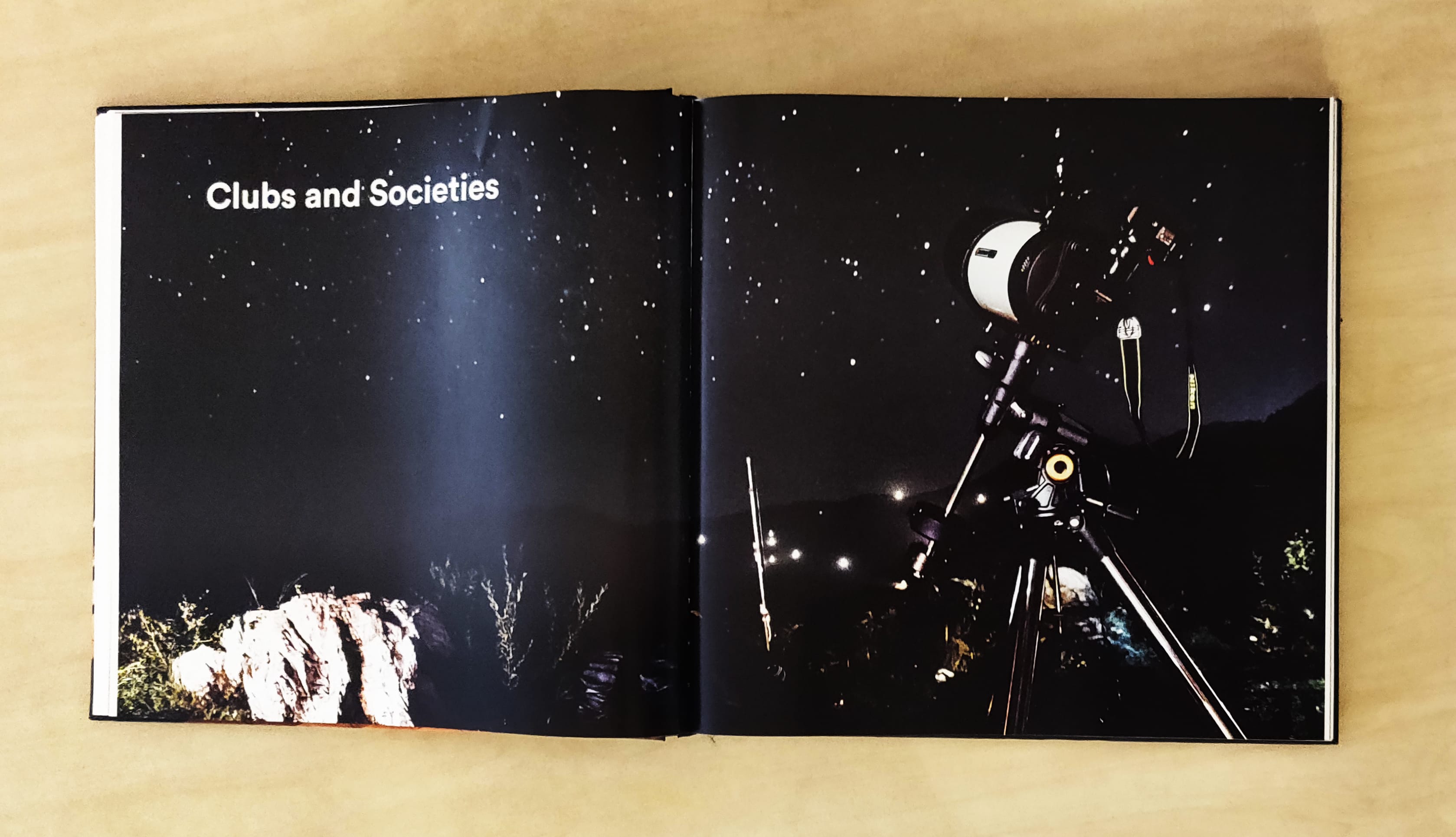 The Yearbook uses students' photography to break sections.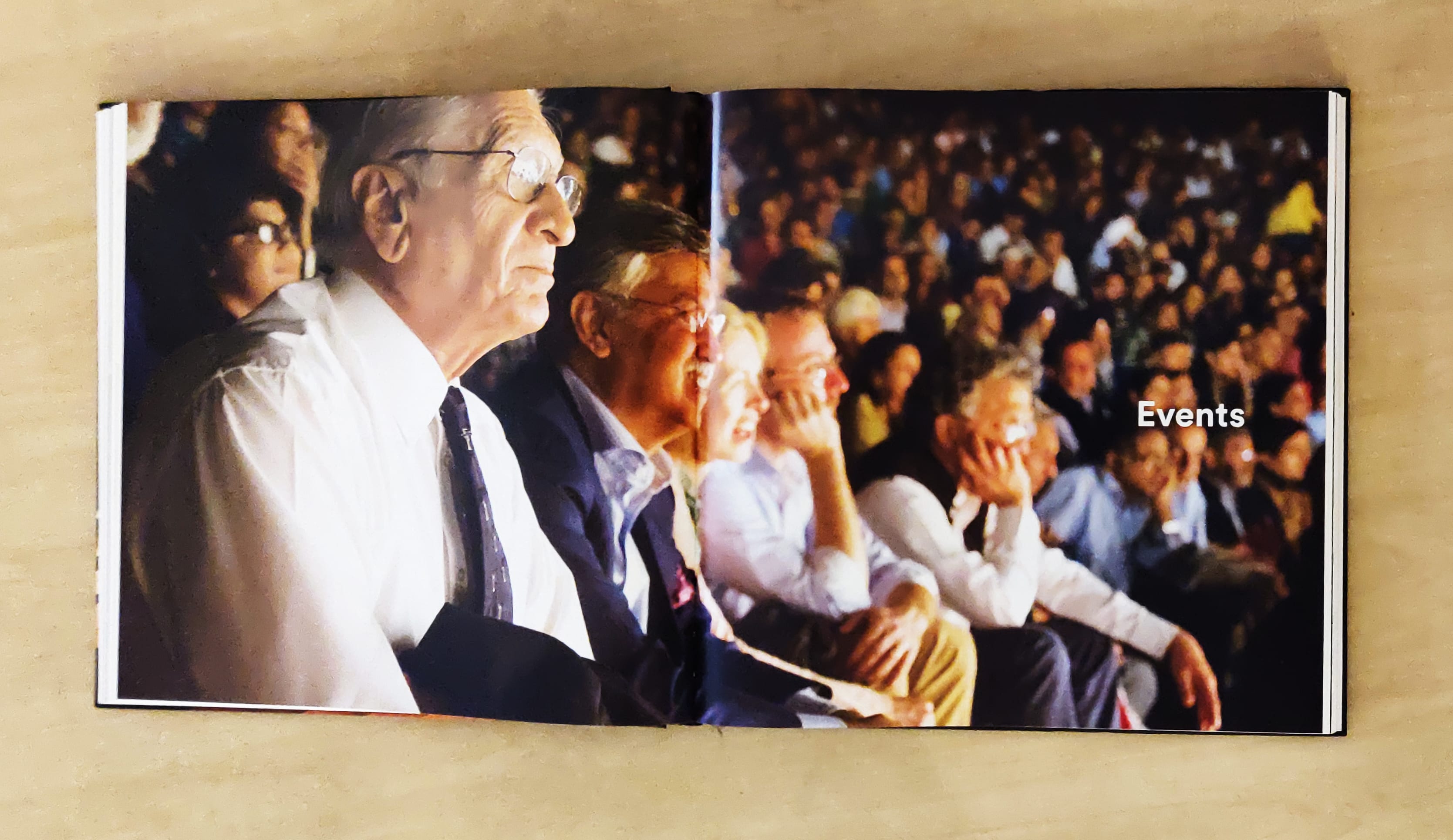 Using Circular Std for headings and Freight Text Pro for body copy, we were able to make effective use of a serif and sans-serif pair. The largely geometric style of Circular Std fit well with current design trends.
We were also able to create the right balance of subtlety and contrast due to the various weights available with Freight Text Pro.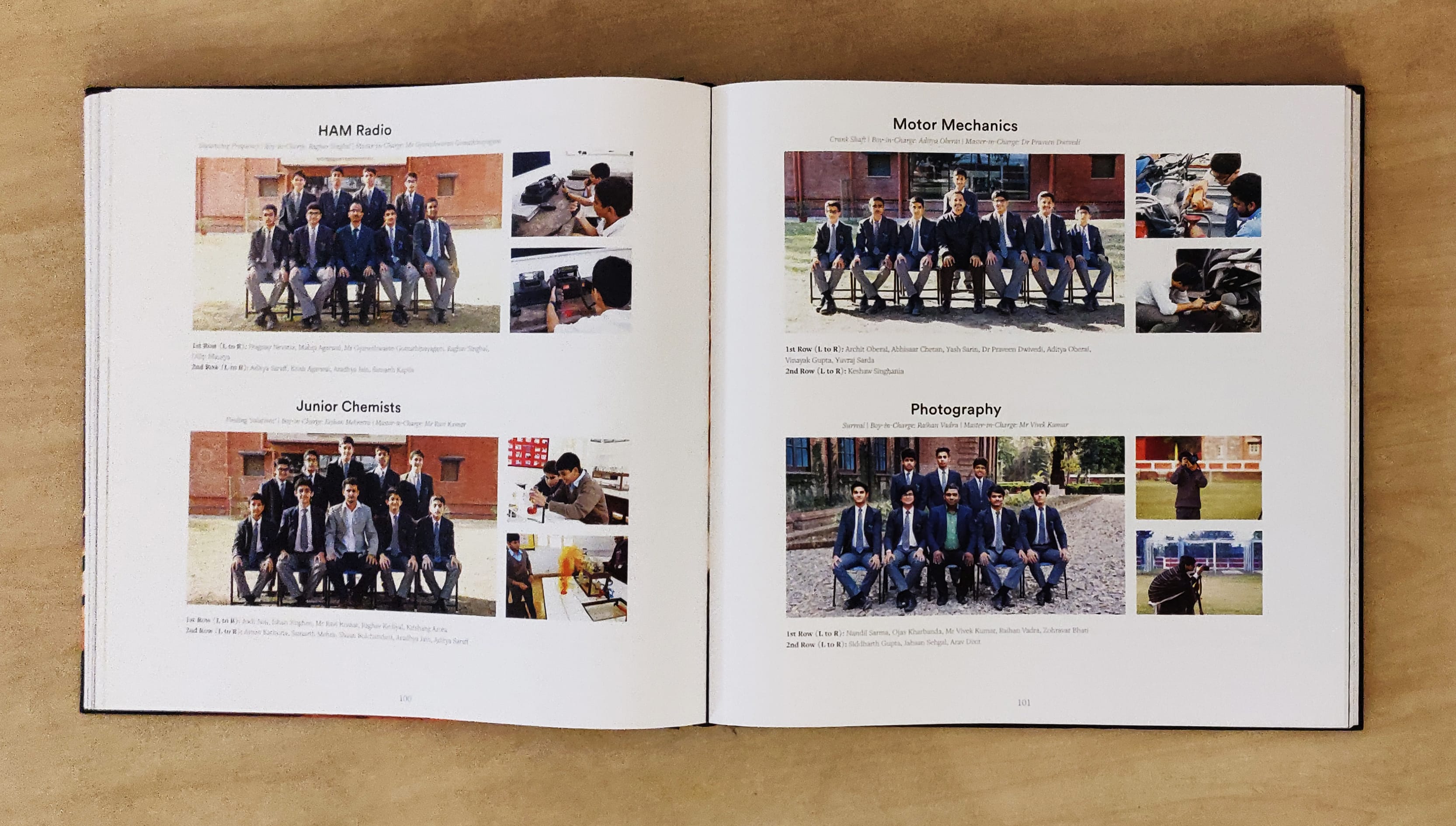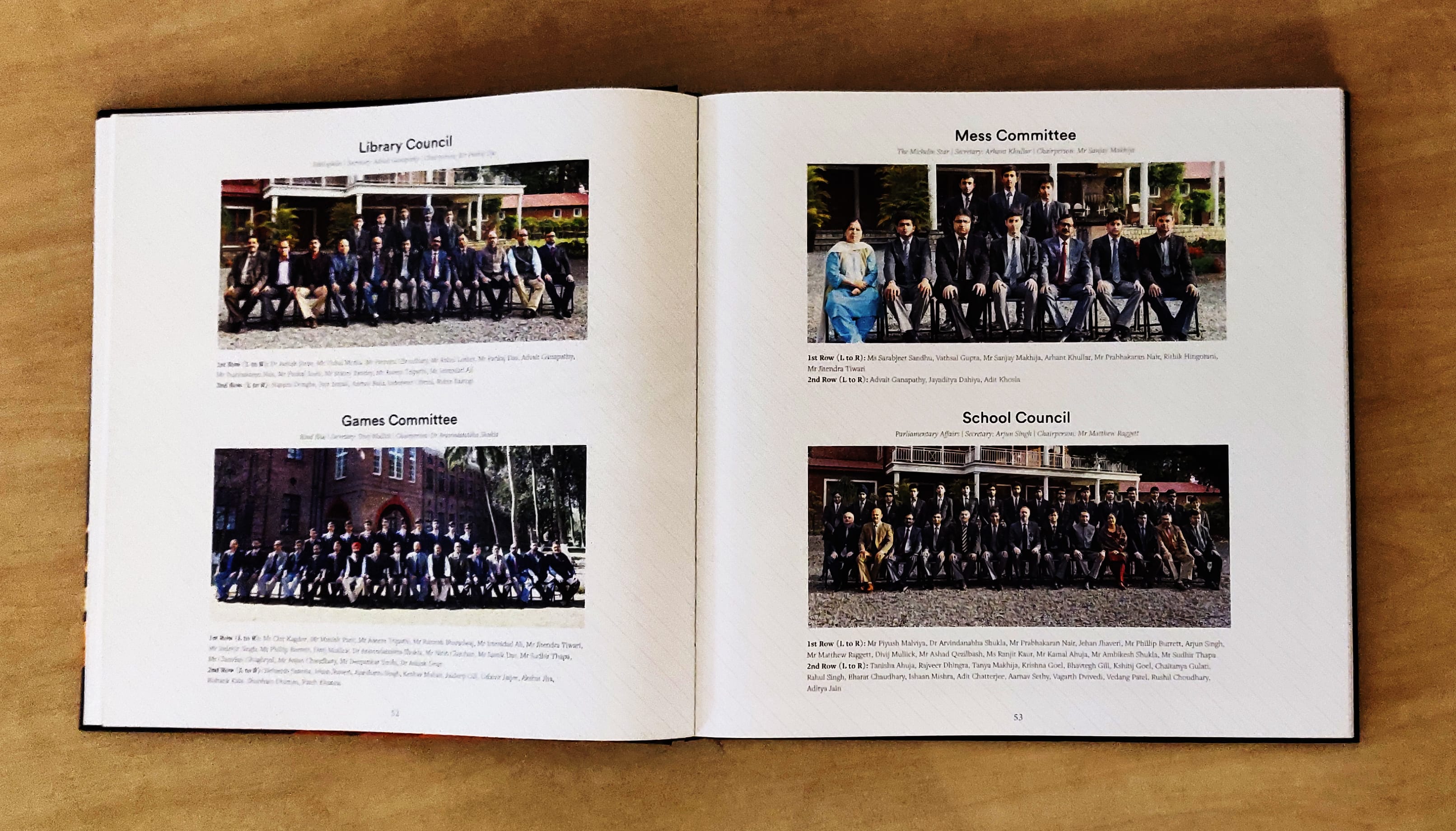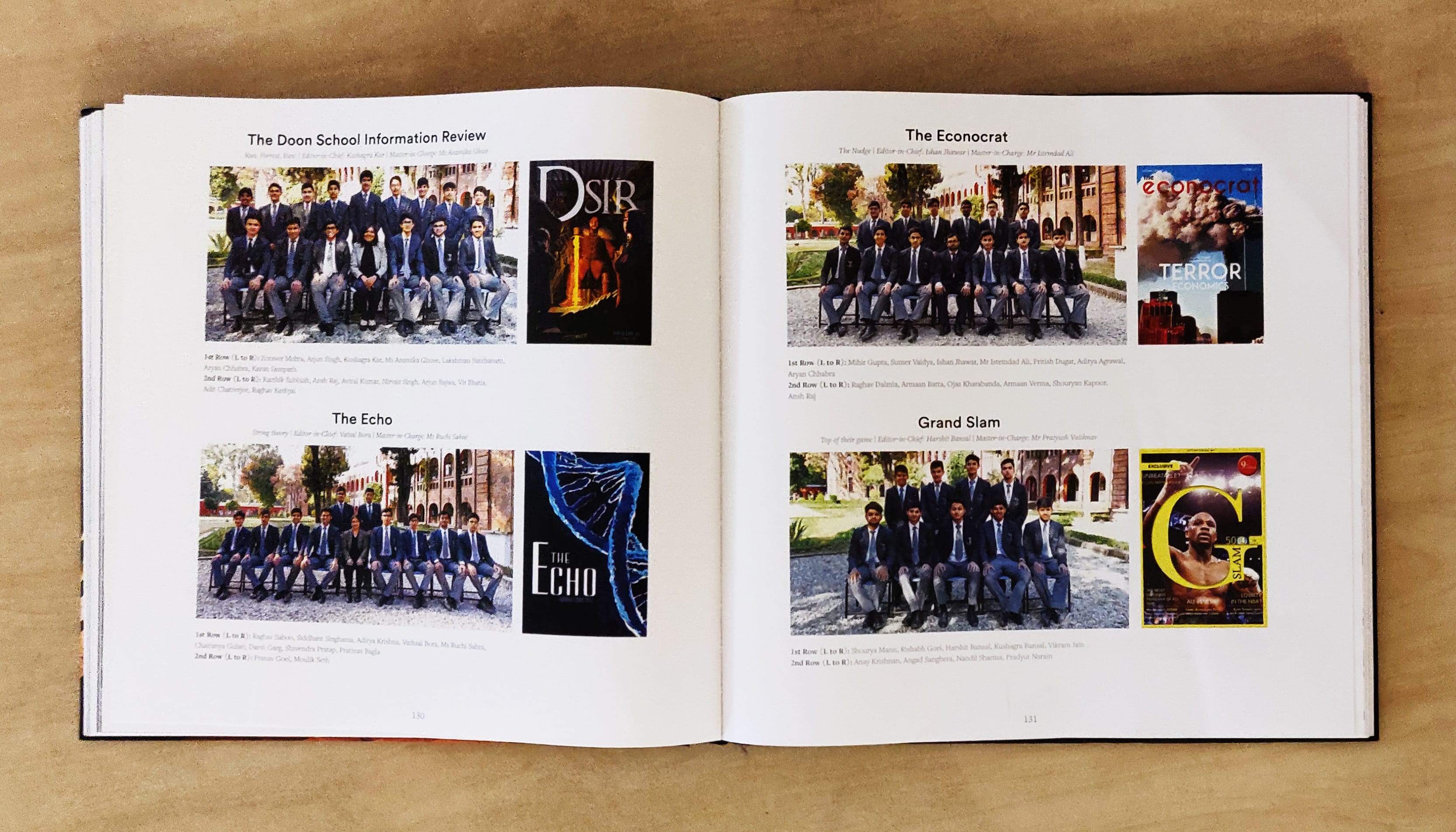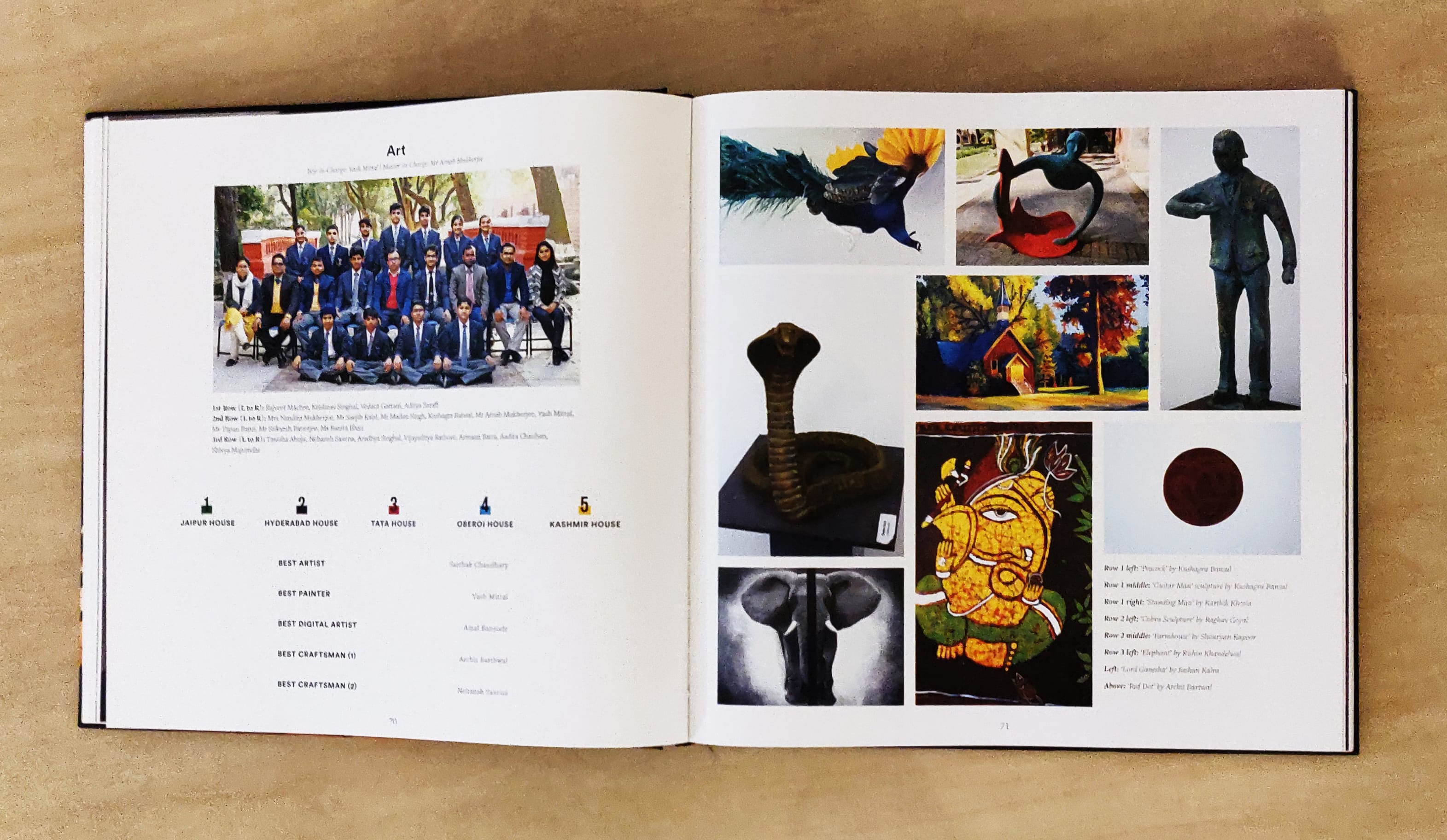 In the 'Arts' section, we aimed to encapsulate statistics from competitions along with images of students' works.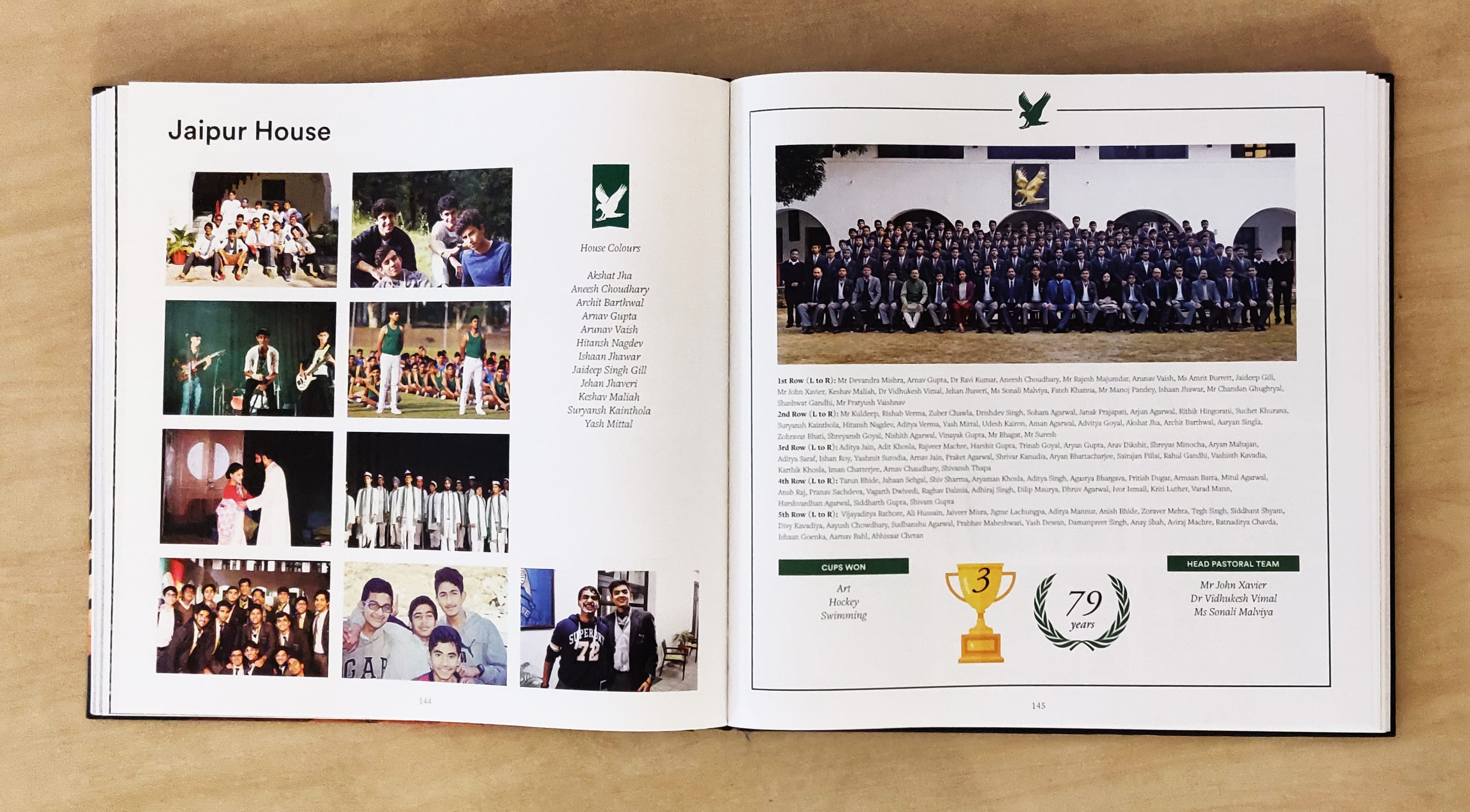 The 'Houses' section showcases a House's achievements and its constituent students, along with notable moments that took place during the year.
---
The Special Section intends to cover one special aspect of School life, and is kept confidential until release. Typically, only upto five members of the School community are aware of the Special Section's contents. With this edition of the Yearbook, we aimed to capture the architectural landscape of School, associated stories, and its progression.
By utilising numerous blueprints, maps, and archived information, we were able to develop a wonderful narrative behind the progression of the School's architecture and its influence on student life. To add a tinge of humour, we incorporated various comics from the School Archives in this section.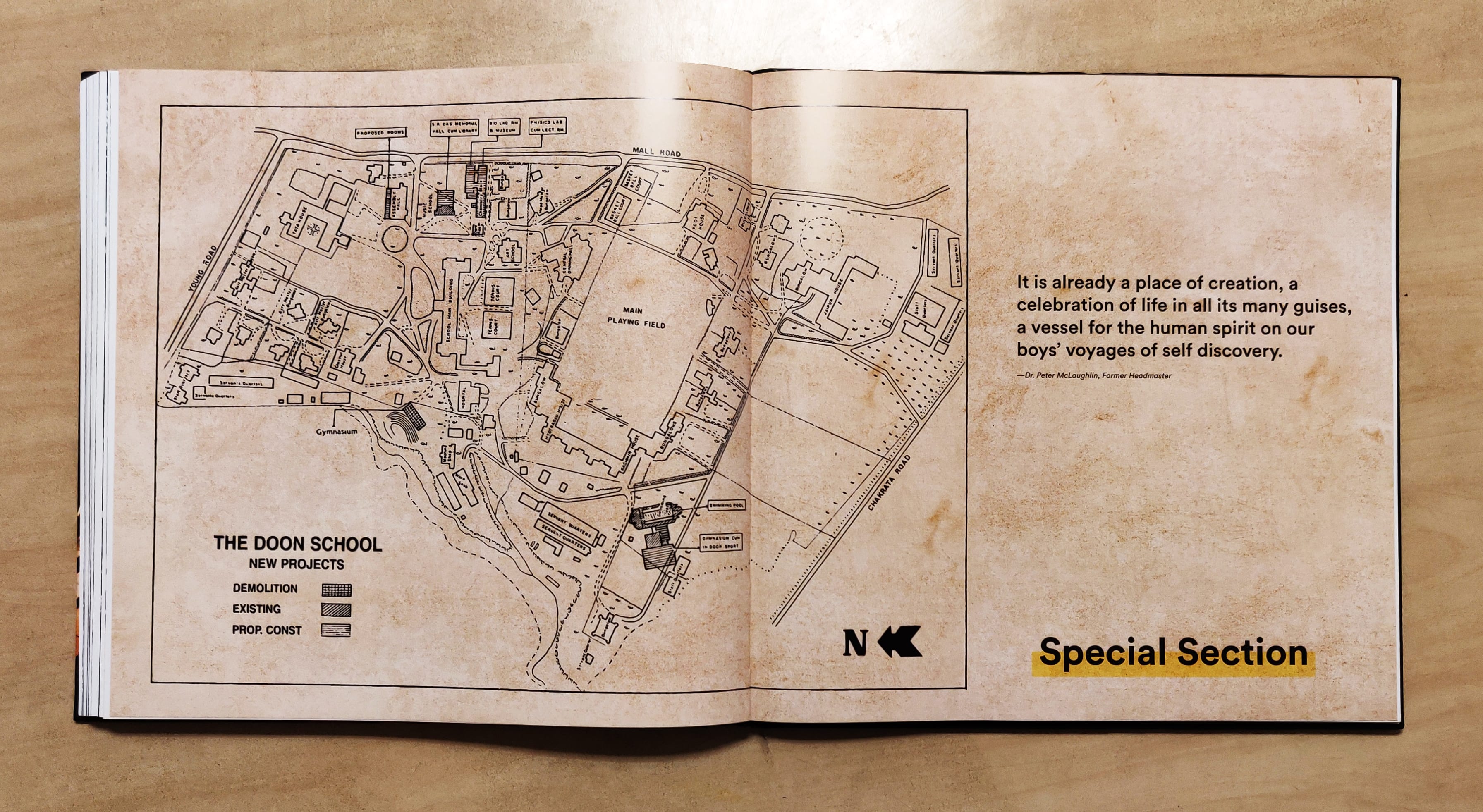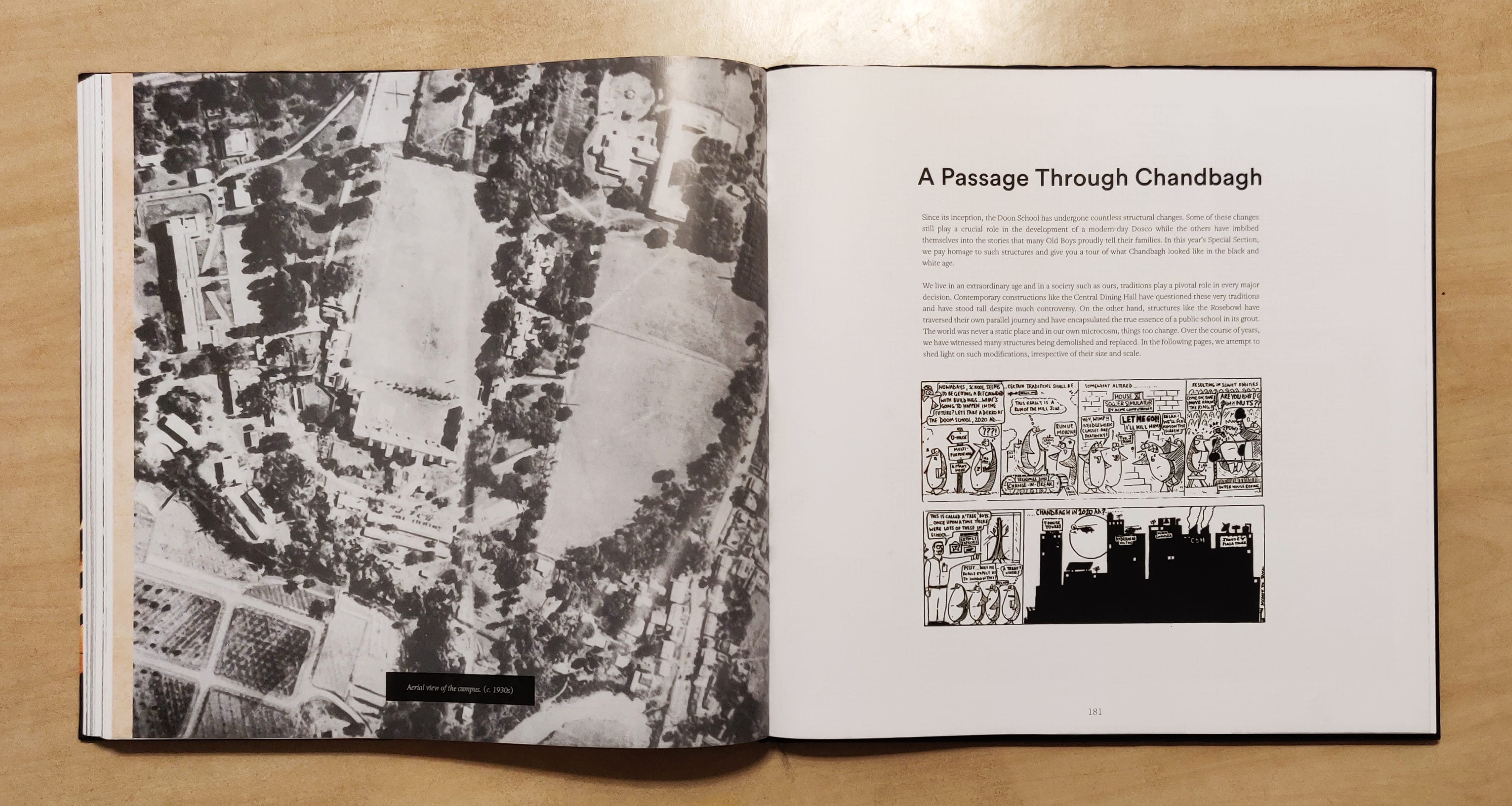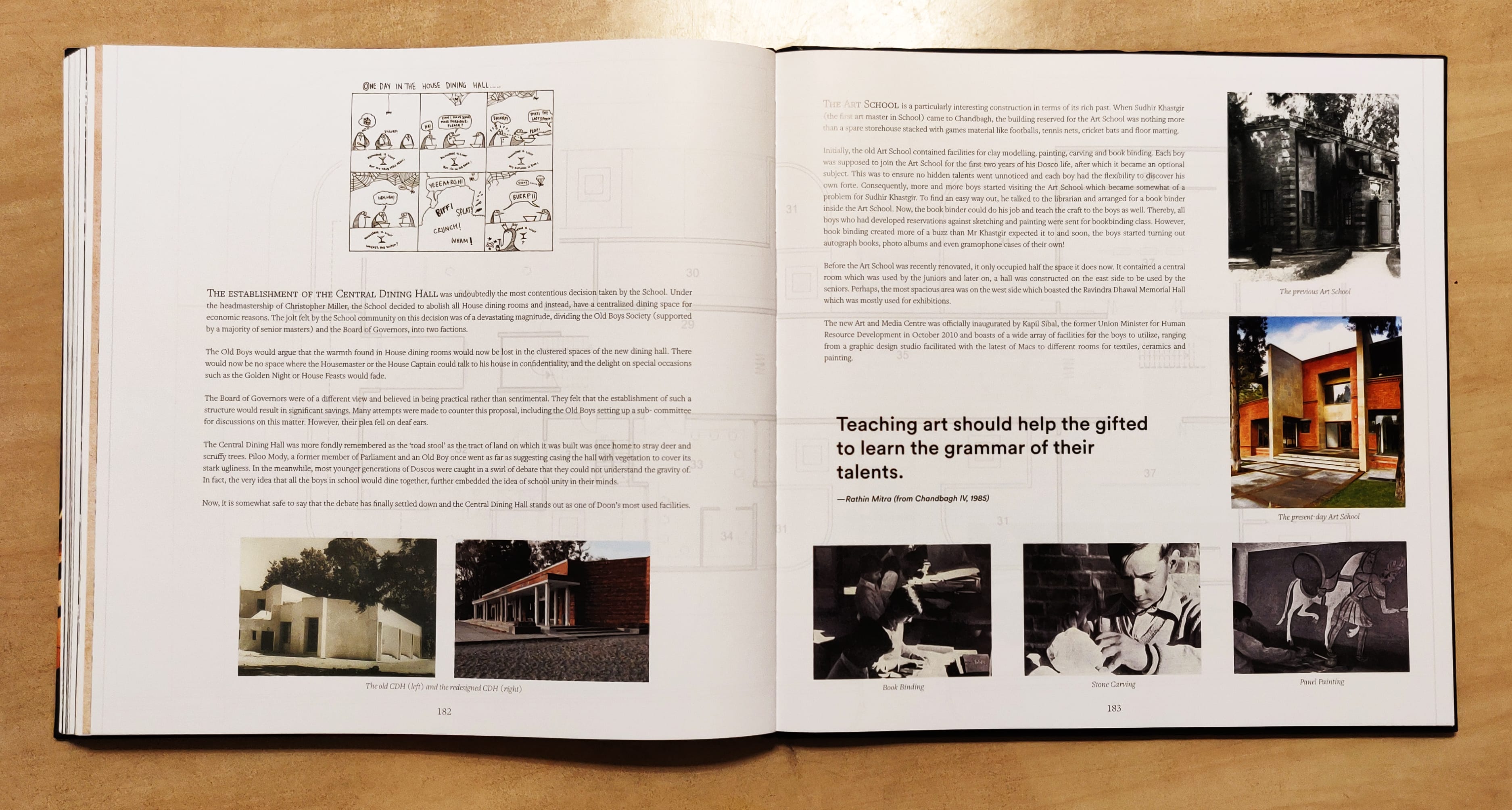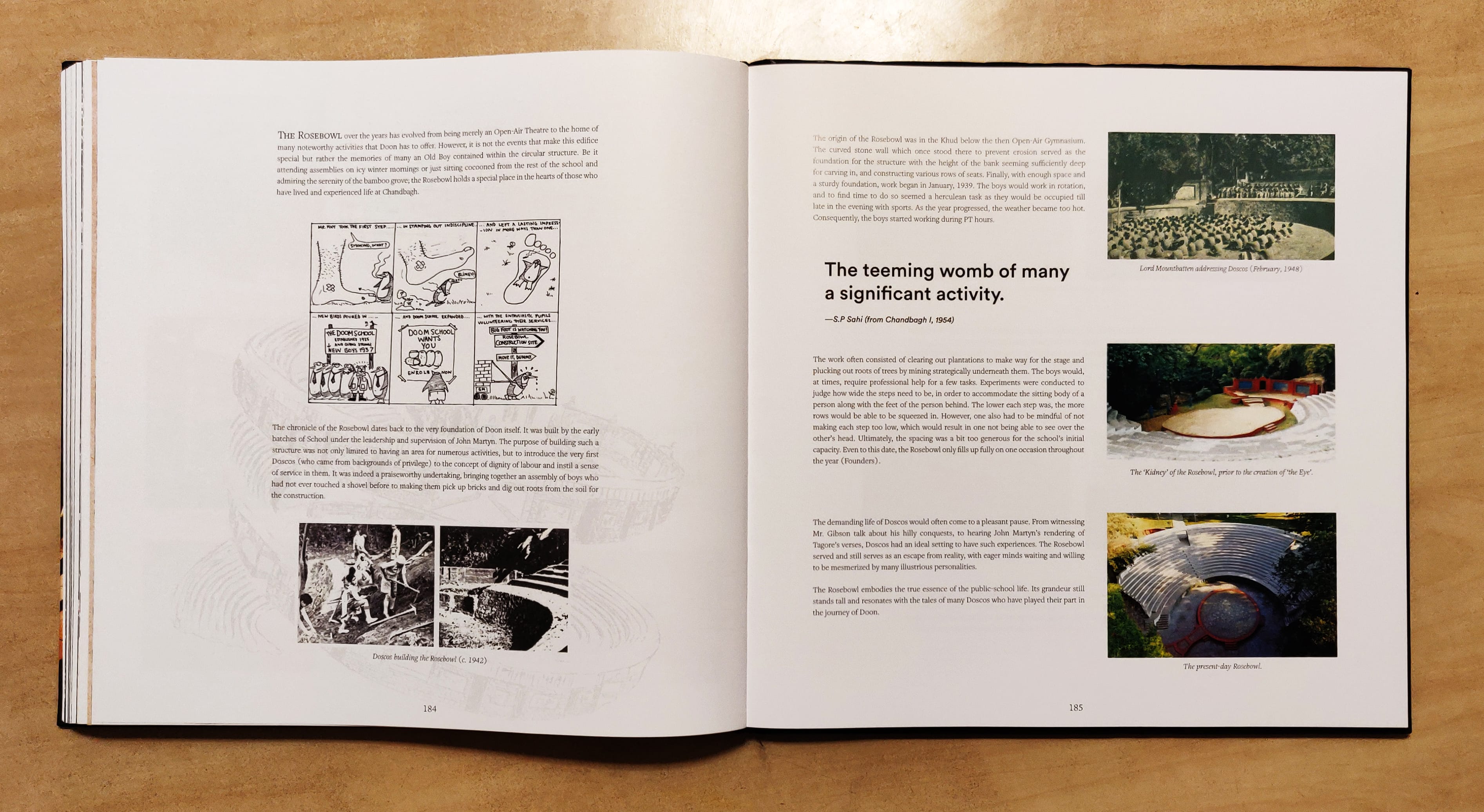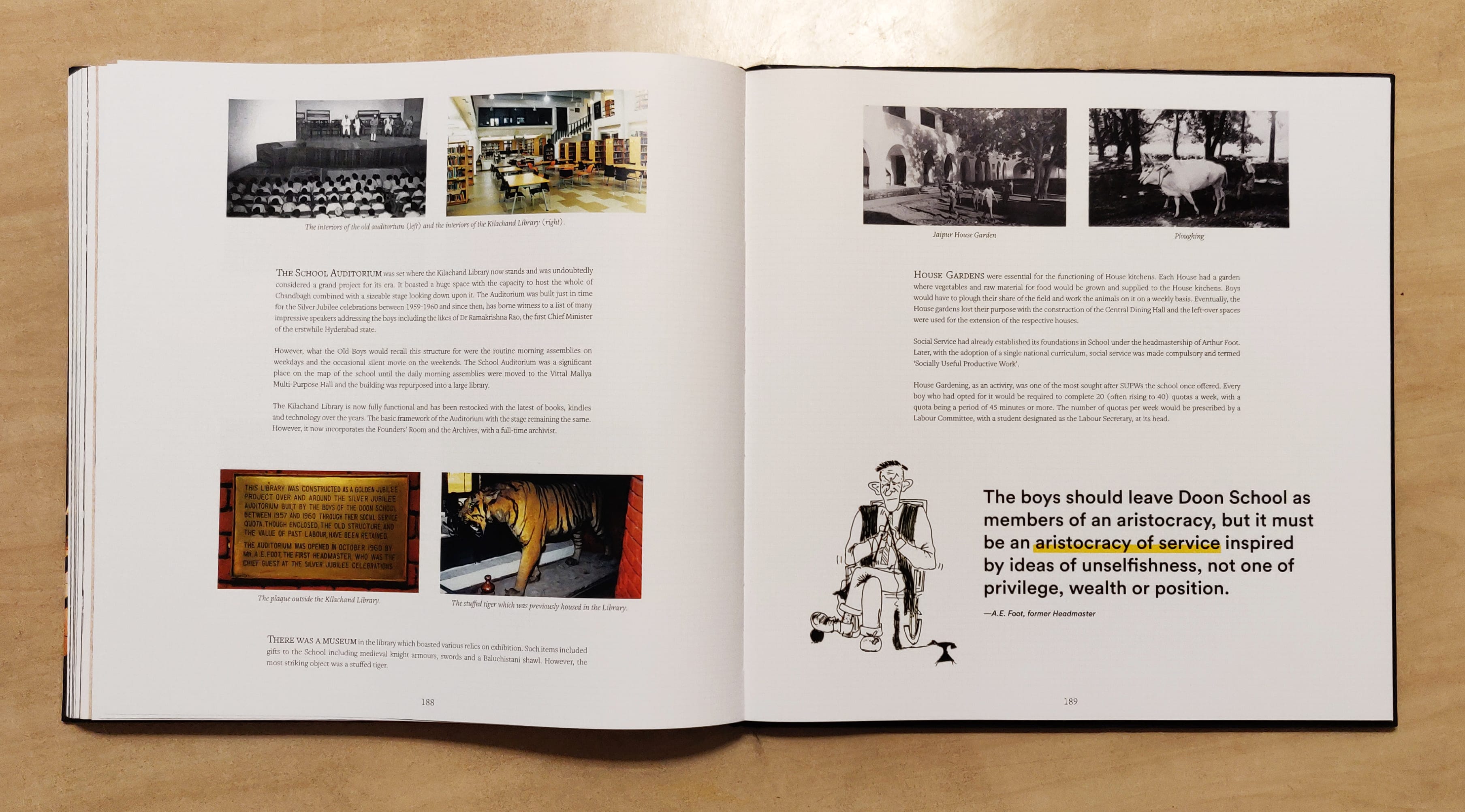 ---
The SC Leavers section aims to encapsulate the personalities and personas of every individual in the graduating class of the School. We aim to personalise every individual's space, providing more than just a simple portrait and quote. Thus, we encapsulate the student's responsibilities while in School, the student's achievements, and the student's participation in activities. Furthermore, we gather descriptions of the individual from teachers and peers.
With this edition, we also experimented with the addition of a personalised "doodle" to accompany every student's "profile". With about one hundred students in the outgoing class, designing this section can get difficult and requires particular attention to detail from the design team.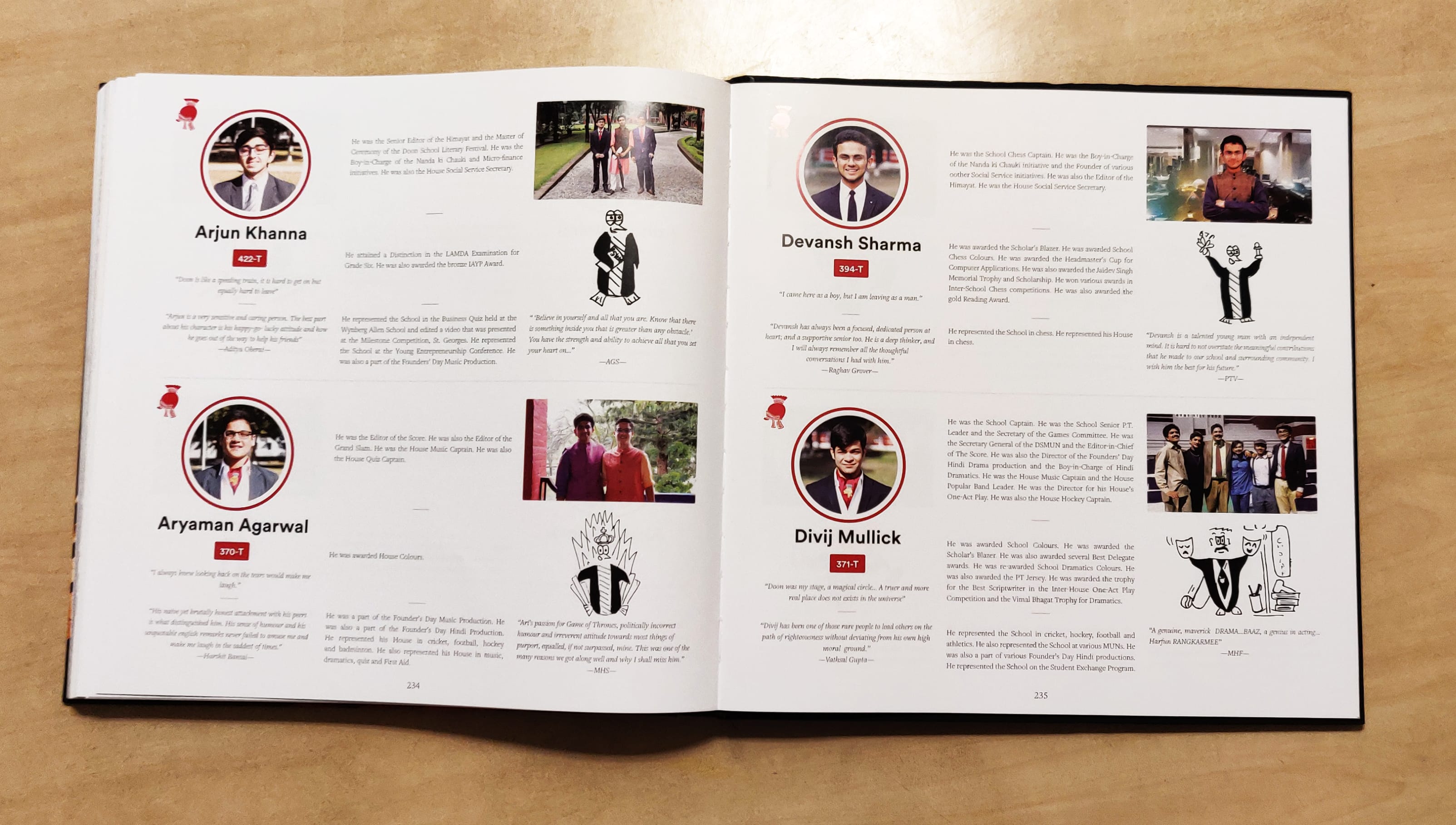 ---
The image on the cover, captured by a student, is the School's amphitheatre.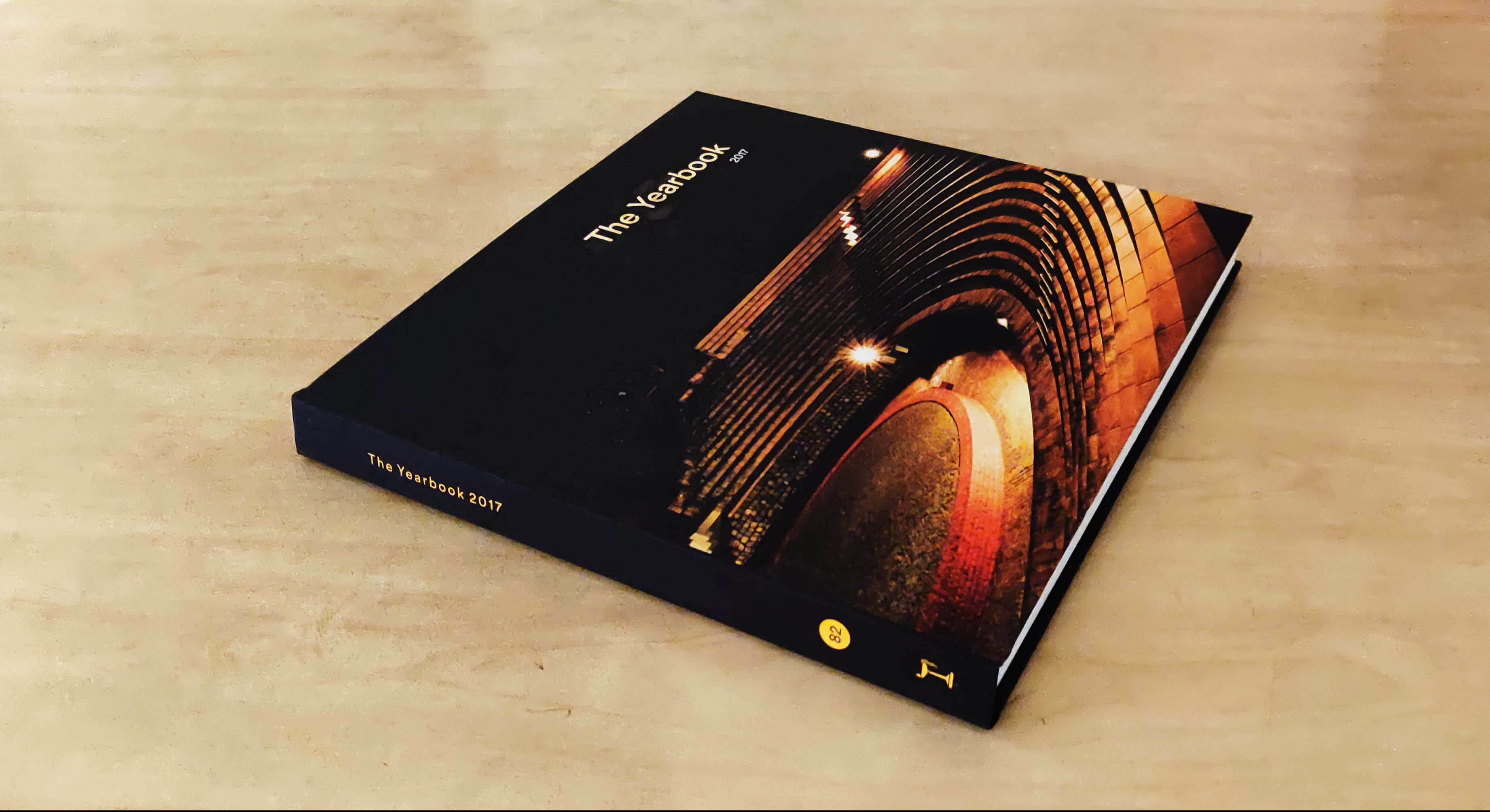 Designing this 250-page publication from the ground up was no easy task, and I would like to thank my fellow team members for working together and with me through this process.
Thank you for viewing this project! I look forward to your feedback.
---